The Science of Brain-Friendly Leadership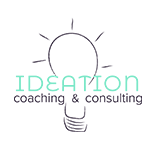 Empowered brains rock! Which is why the Greater Grant County is excited to offer this cutting-edge neuroleadership development workshop series in partnership with Ideation Coaching and Consulting.
The Science of Brain-Friendly Leadership is a special 6 session leadership development course designed to teach participants how to understand and apply the scientific evidence behind effective leadership. Each class is designed to give participants a different set of tools they can use to develop a brain-friendly approach to leadership guaranteed to maximize professional, personal, and organizational success.
Taught by Shelby Schuh (neuroleadership specialist and owner of Ideation Coaching and Consulting), this leadership development course will employ a FUN and practical evidence-based approach to leadership development that will generate engagement, new awareness, and deeper understanding among even the most seasoned leaders.
Attendance will be capped at 20 participants, who should plan to attend all six classes as a cohort. The cohort will meet one day a month from July through December.  The sessions will run from 8-10AM on the designated dates (see below). As a Grant County native, Shelby has agreed to provide this workshop to members of the Greater Grant County at an extremely discounted rate of only $125 for the whole series. Don't miss your opportunity to attend this immersive cutting-edge training series! Register today.
This special leadership development course is ideal for anyone in a leadership role, from new/emerging leaders to seasoned CEOs, interested in learning brain-friendly leadership development practices. Participants will gain valuable new awareness of themselves and others, guaranteed to improve performance, increase efficacy, and build better leadership skills.
Improve your performance as a leader
Understand and apply the scientific evidence behind effective leadership
Develop a brain-friendly approach to managing organizational change
Employ easy to apply actions that can be implemented immediately to make a difference
Utilize scientific, research-based tools to improve creativity, build trust, enhance teamwork, and more
Create brain-friendly workplace practices that improve the mental, physical, and emotional health of everyone in their organization
Learn More About The Sessions
Shelby Schuh is a leadership consultant and owner of Ideation Coaching and Consulting. Her consulting specialties include neuroleadership,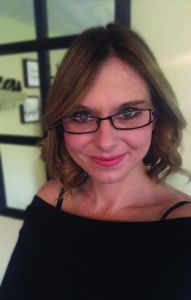 organizational development, executive coaching, and team and group coaching. Shelby's inspirational and empowering leadership style is rooted in a belief that we are never fully done growing and becoming, personally or professionally. She is passionate about helping others to reach their highest potential and approaches all aspects of work and life with a natural enthusiasm that inspires, energizes, and engages.
In addition to her consulting work, Shelby has over 11 years of experience leading marketing strategy, executive communications, internal branding, and creative direction at organizations spanning the financial, non-profit, and political sectors. In her spare time she enjoys spending time with her family, acting in local theatre, and volunteering for various non-profit boards.
Shelby is a 2004 graduate of DePauw University, with a BA in Creative Writing and minors in Philosophy and Women's Studies. In 2020, she obtained her graduate certificate in Executive and Professional Coaching through the University of Texas at Dallas and achieved her ACC certification in Executive Coaching. She graduated from the University of Texas at Dallas in 2021 with an MSLOD (Master of Science in Leadership and Organizational Development).